Remember the feedback thread? Pictures taken by an actual camera and posted to forum based websites having nothing to do with the word "face". After getting kneecapped with that tiny tire iron from the toolkit in your boot, it had to move in with its cousin, the event thread of the same name. Then it sort of disappeared, and nobody really talks about it any more.
Well, it's back- at least as far as I can resurrect it. It still lives in its cousin's attic with the weird slanted ceiling, but here's what it used to look like:
Our first stop was at Plain Hardware in Plain- I had never heard about this town off of Highway 2. Highway 2 is a fun drive, but the roads to Plain were wonderful. Plain Hardware was cool, too- Coffee, snacks, restrooms
and
actual hardware! I could have stocked up on fittings for my CPVC plumbing project if I wanted to!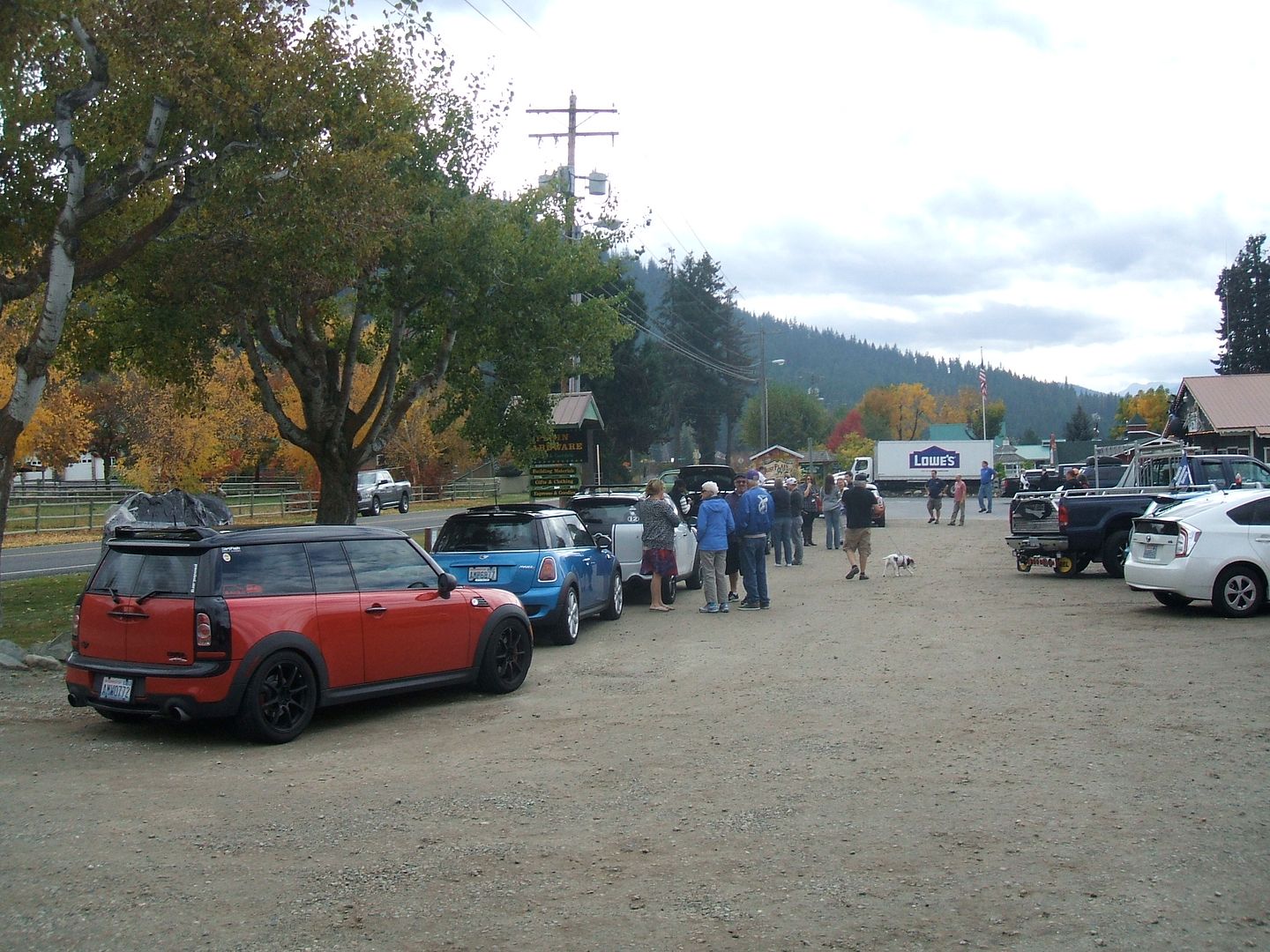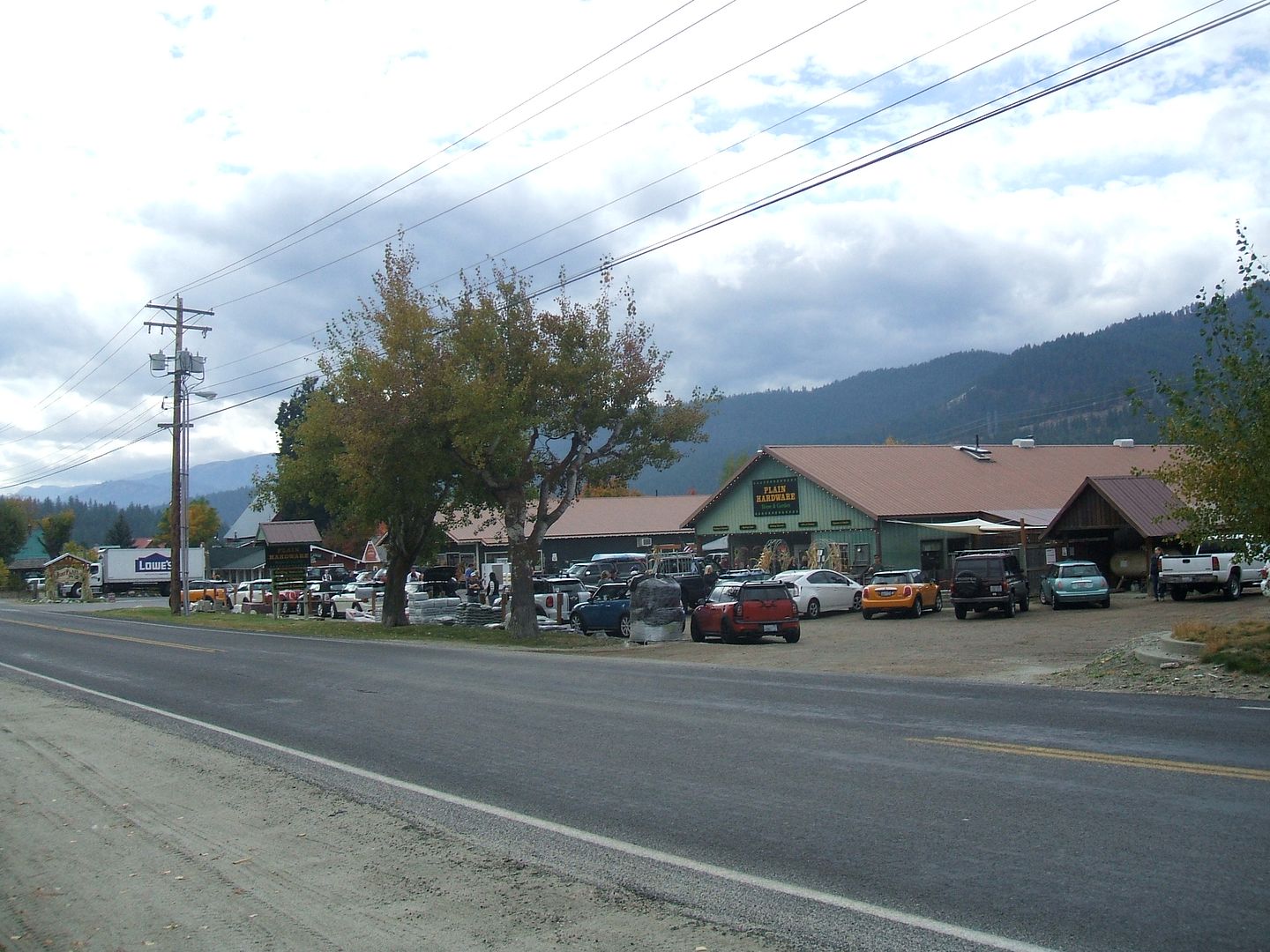 That was a pretty sweet Isuzu Trooper we parked next to!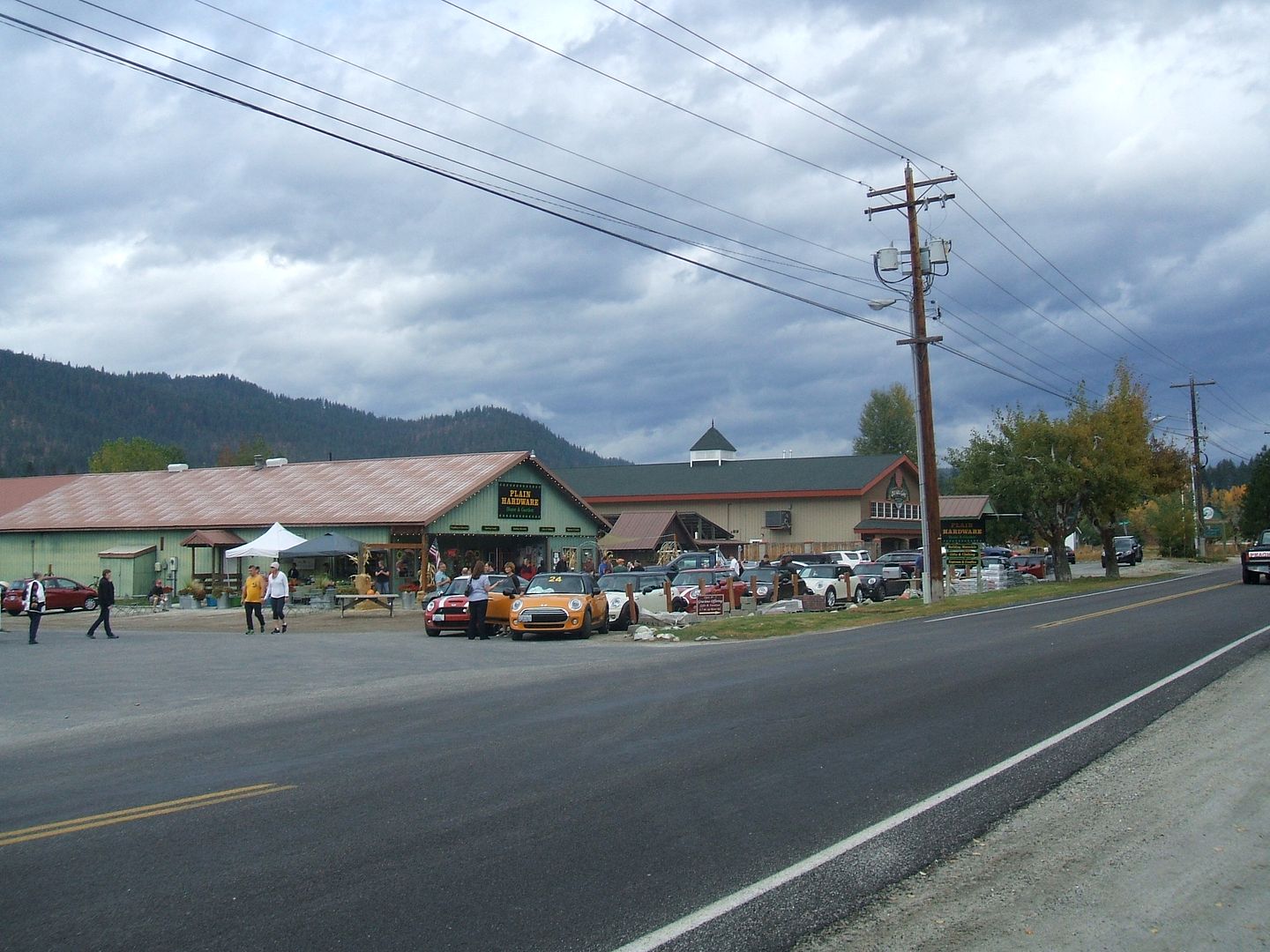 I failed to take any pictures at our lunch stop, but here's some from our dinner at Tsillan Cellars and Sorrento's restaurant-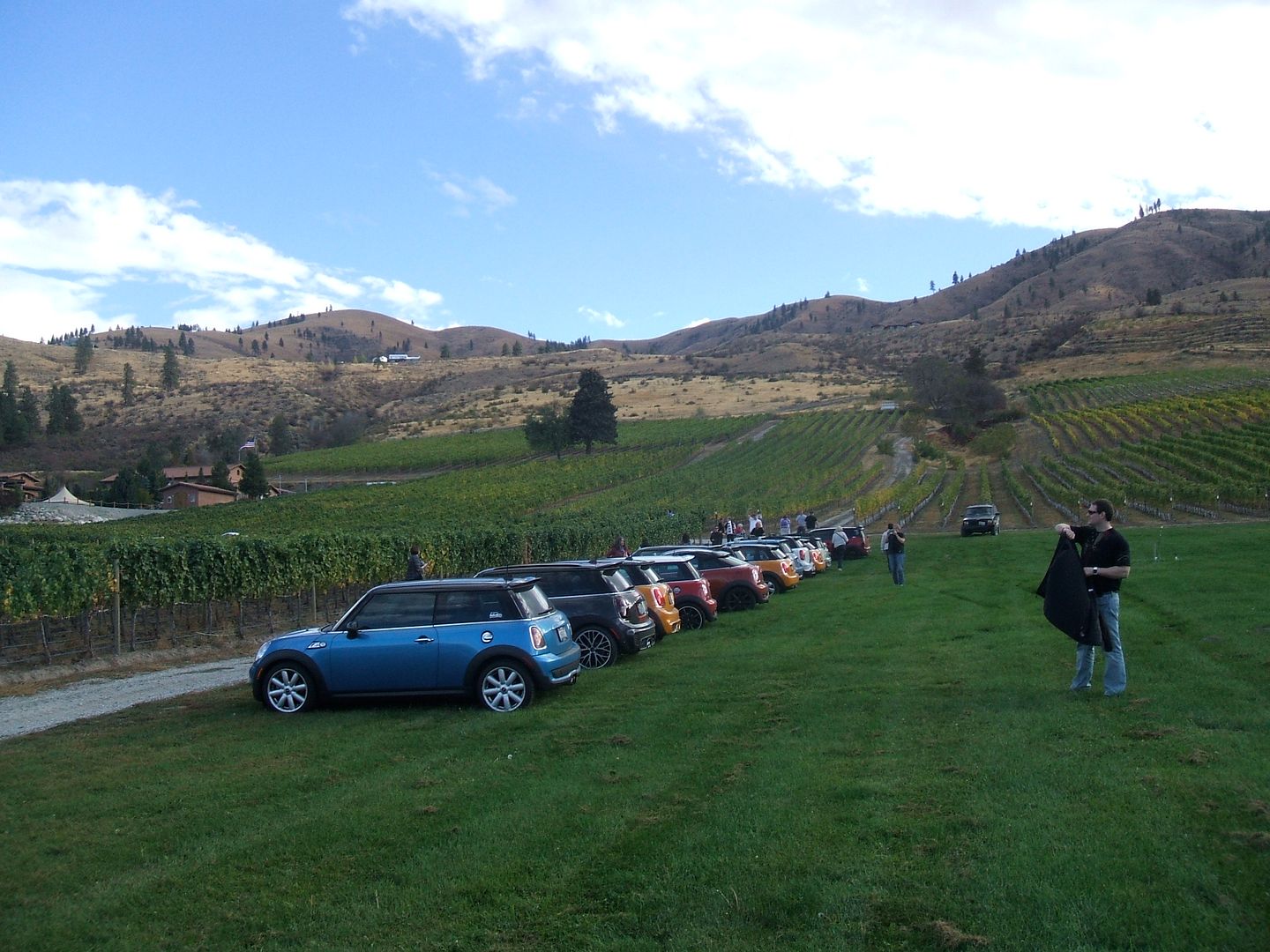 We got our own parking area- a short walk away (!)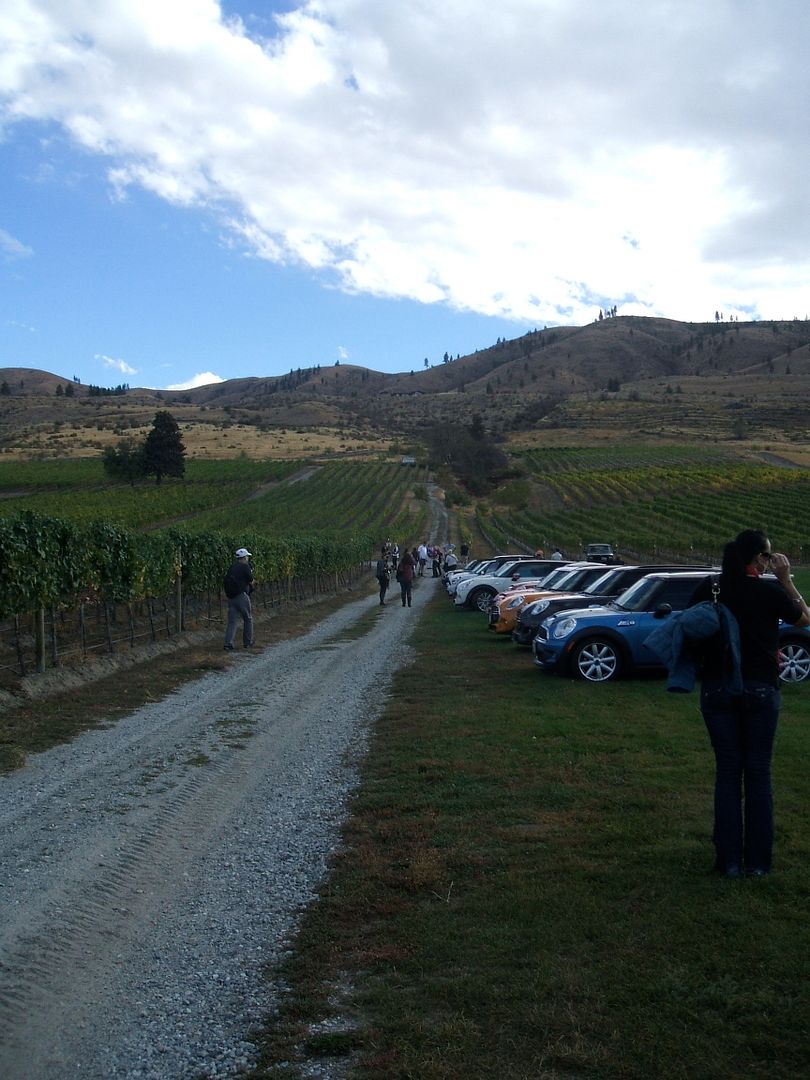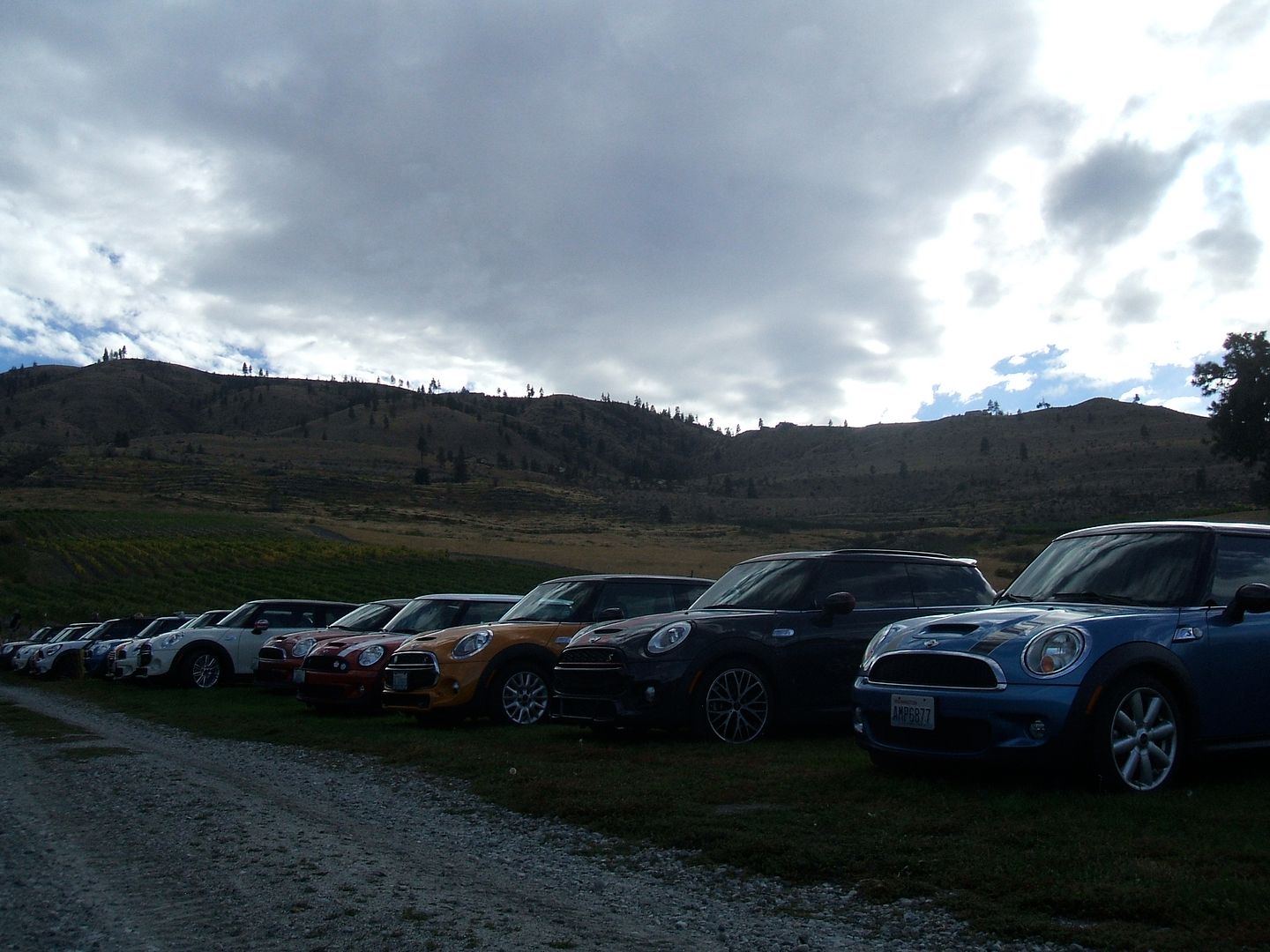 I thought this shot looked cool- I didn't know it would foreshadow the sudden downpour we experienced at the wine tasting.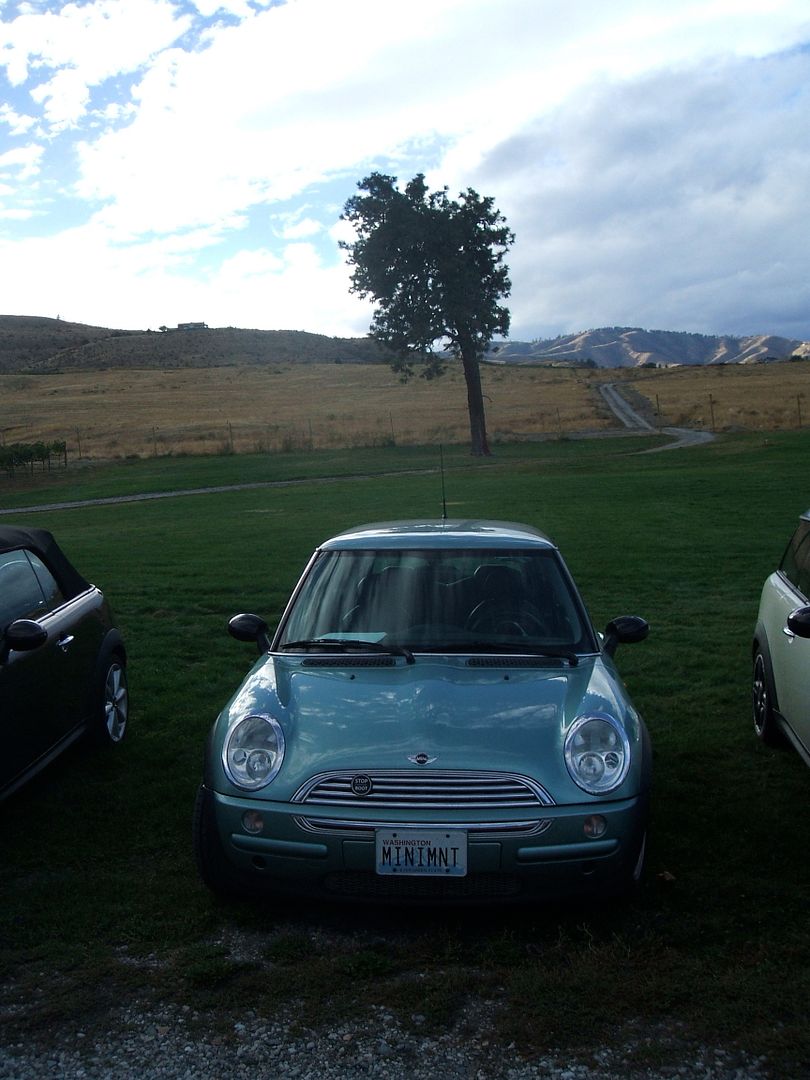 MINIMNT plus the one tree on the property!
From the front lawn: where's the MINIs? Behind the row of vines- you can just barely see some roofs.
It was dark when we left dinner at Chelan, so the next pictures are from Sunday. Our first stop after leaving the hotel was at the fruit stand at the start of highway 153: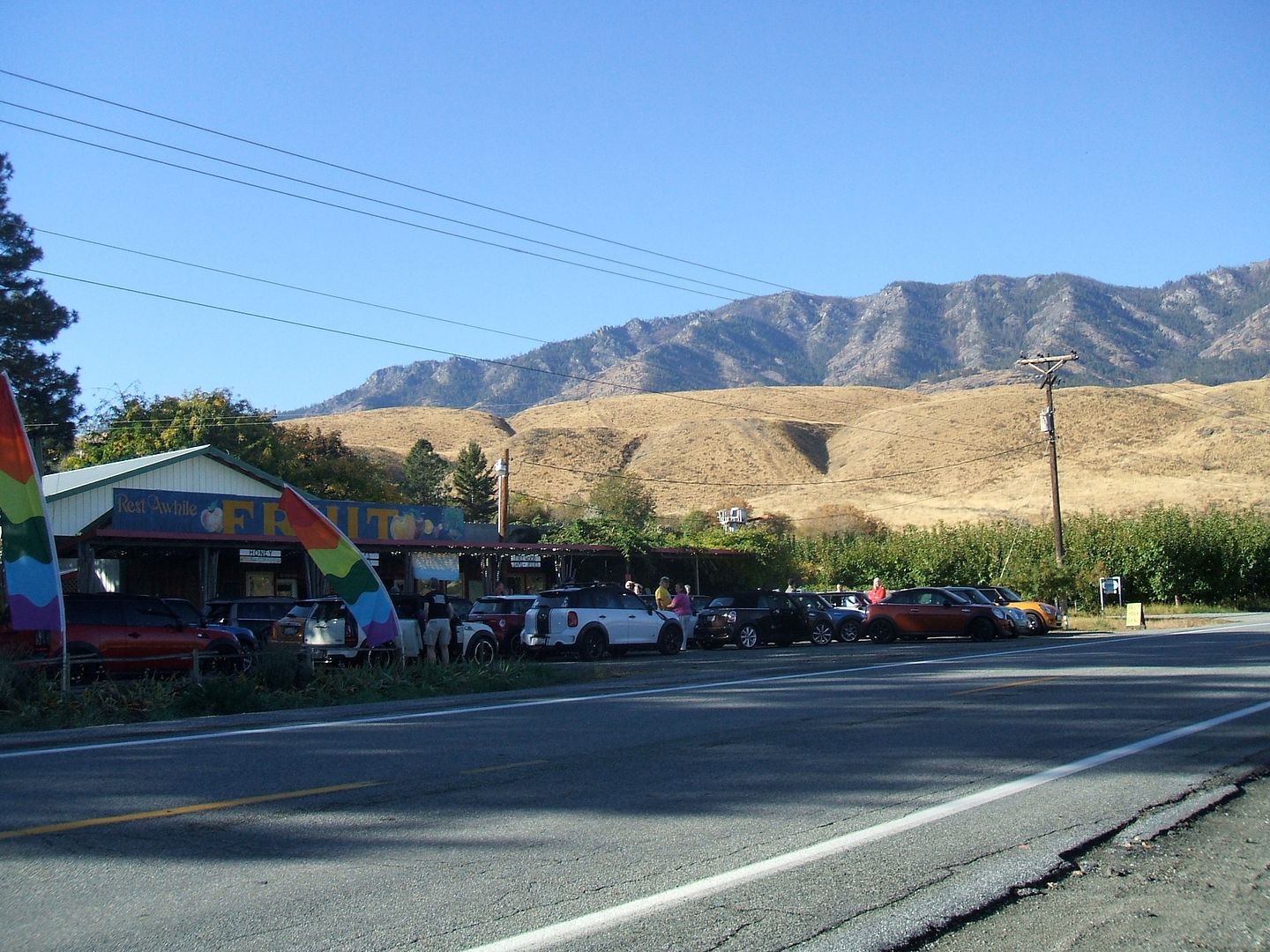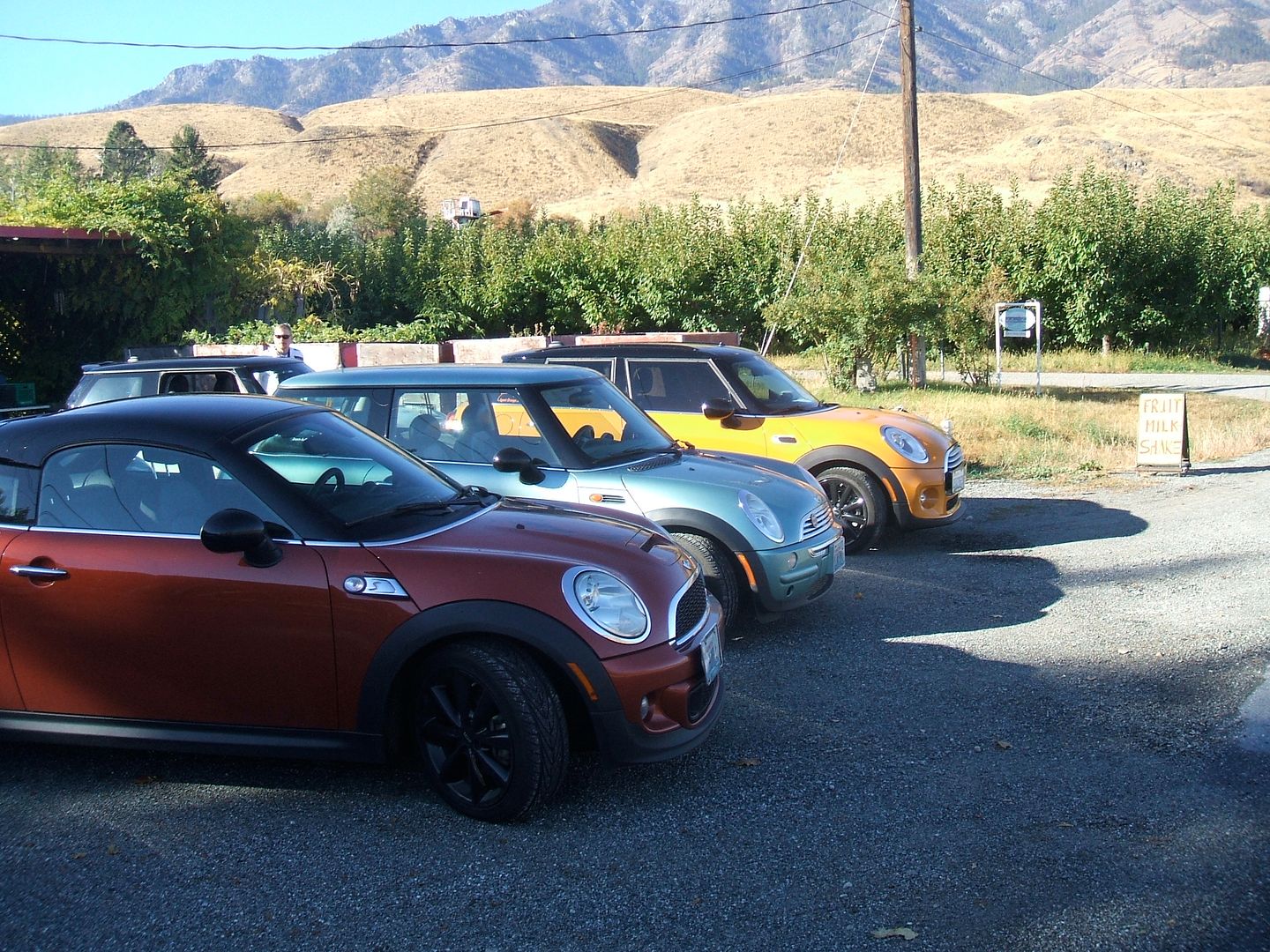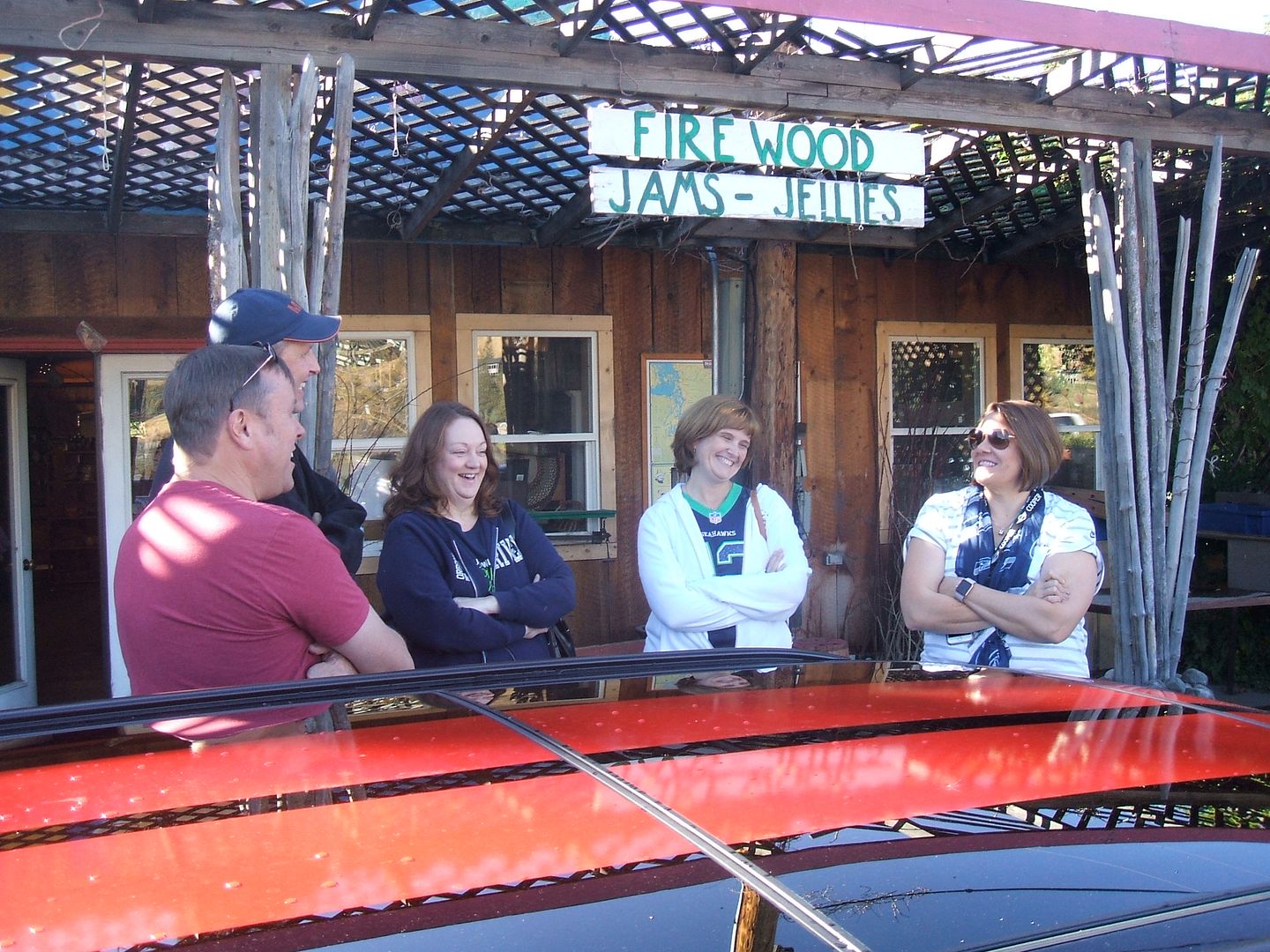 All of these people drank way too much wine the previous night- but look how much fun they're having!
Our next stop was in the old west themed town of Winthrop: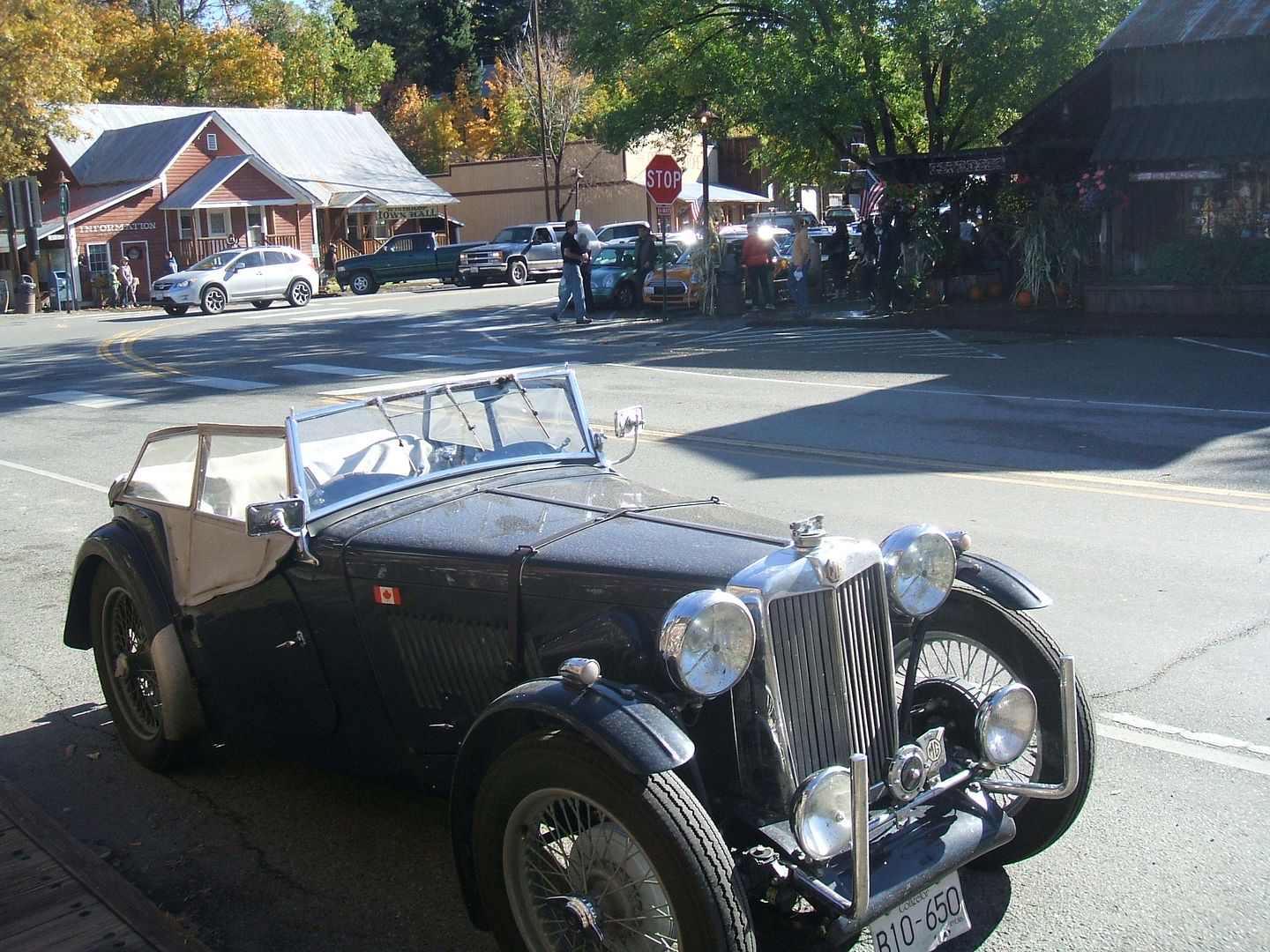 Look at this old-timer- an open air MG of unknown vintage from Canada. New British cars and an old British car, together again!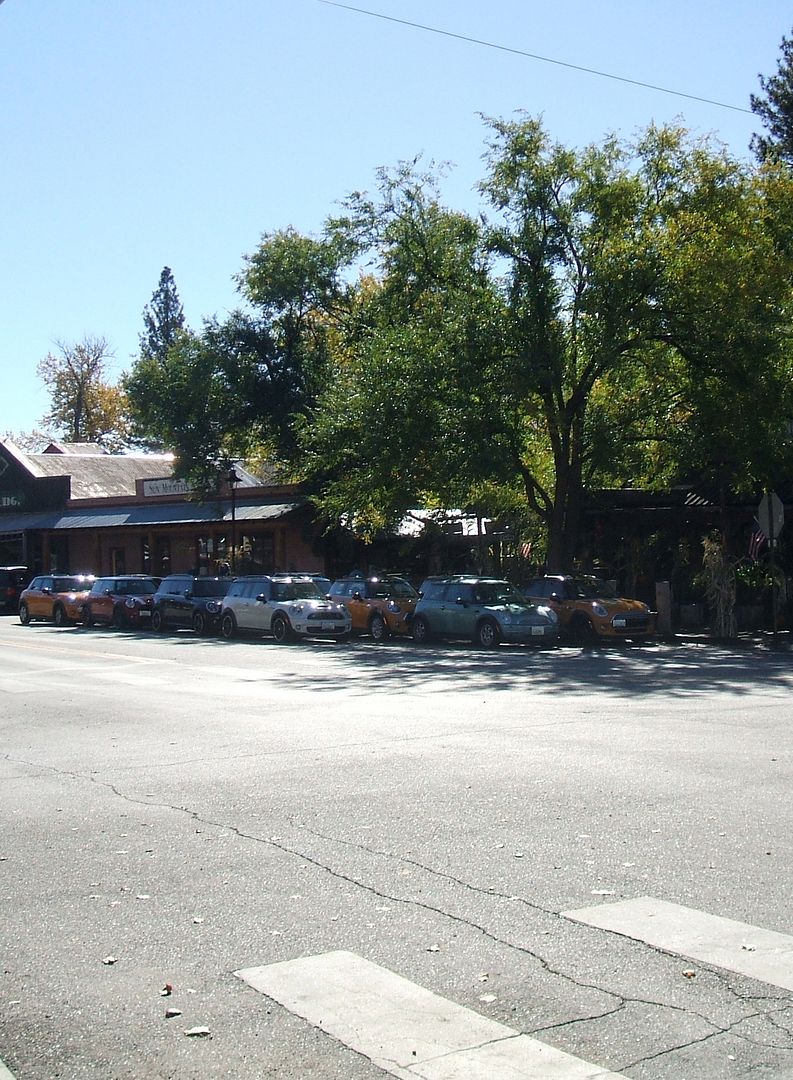 Last shot- we got our own parking area in front of the sweet shop!
Sadly, we had to bug out early and didn't get to drive with the group back to the West side, but we did take the same route! That Highway 20 is great fun, as were all the roads Martin picked. Thanks for setting this one up!
So there you have it- the resurrection of the feedback (with pictures!) thread. Look for more as more events happen, all with pictures you won't find anywhere else!
Val


Edited by valvashon - October/12/15 at 9:17pm