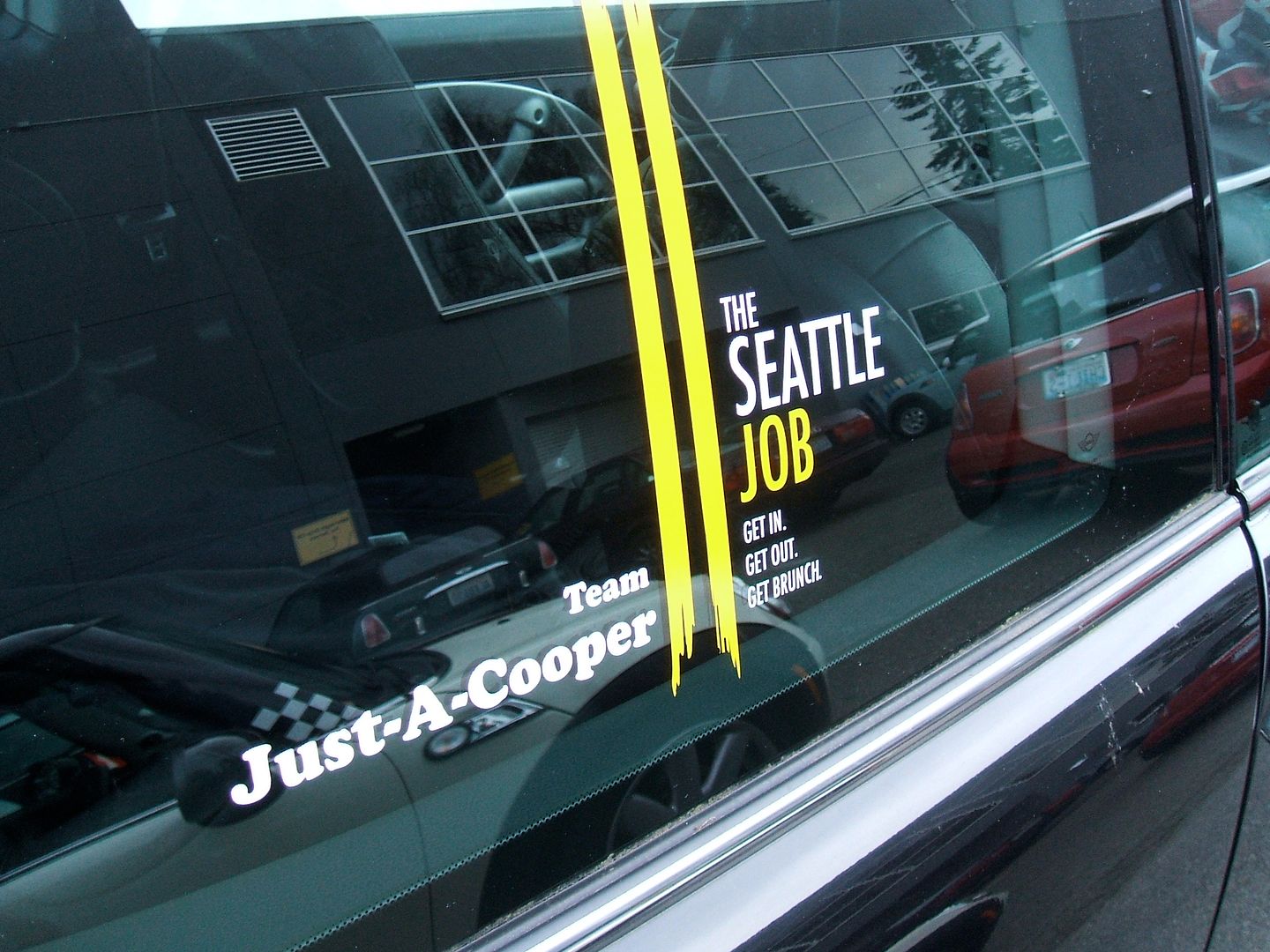 All of us on Team Just-A-Cooper/Team #10 would like to thank Seattle MINI and all the organizers for a great time! Getting a prize for the most bonus items included was very surprising- we kept seeing bicyclists and seagulls when it wasn't time to take a picture!
Here's some non-smart phone pictures from yesterday (taken with a camera- remember those? It just takes pictures, nothing else. Strange, huh?):
Team Just-A-Cooper out back. Arriving at 8:06, we couldn't believe how many people were at Seattle MINI already.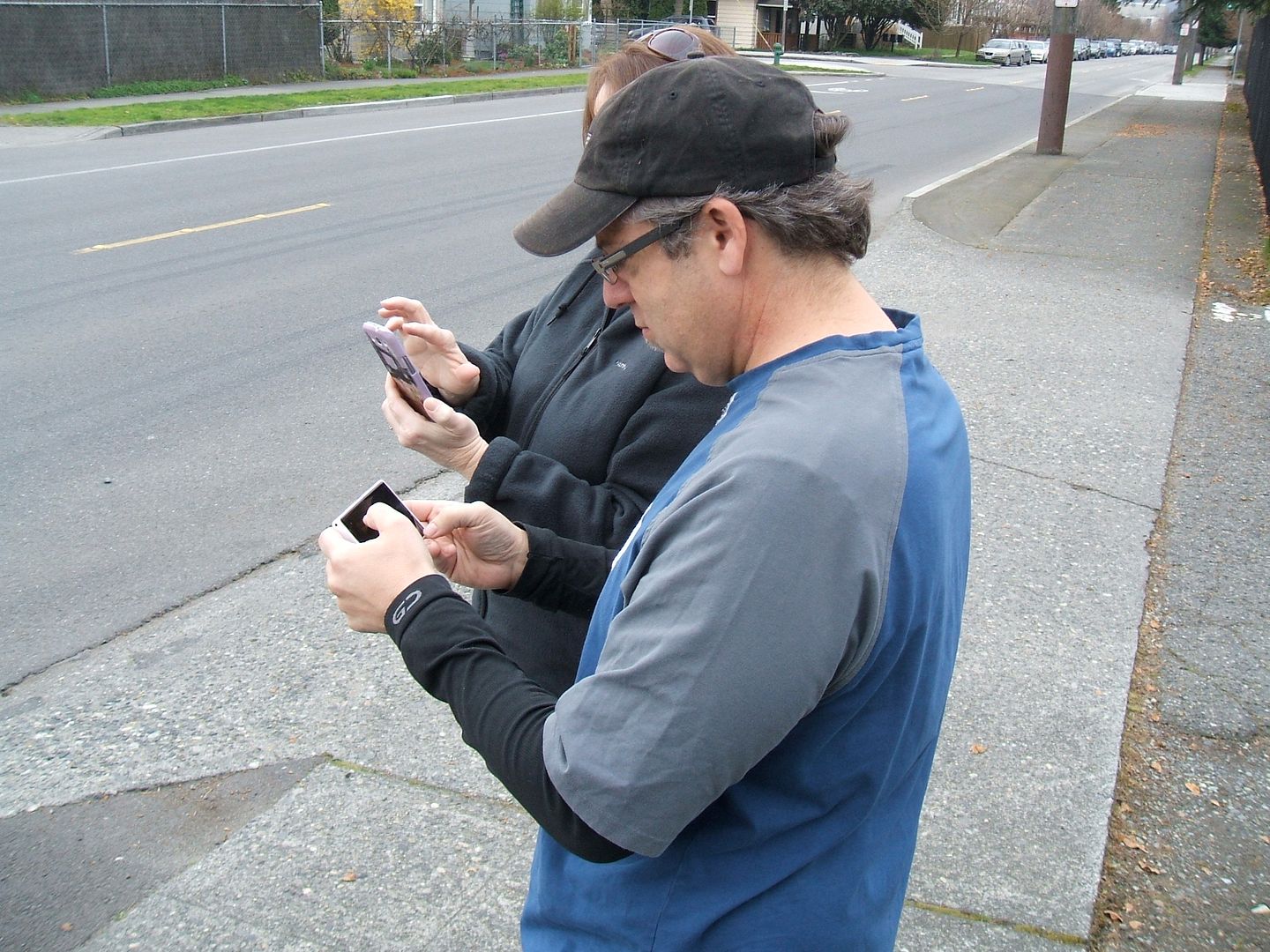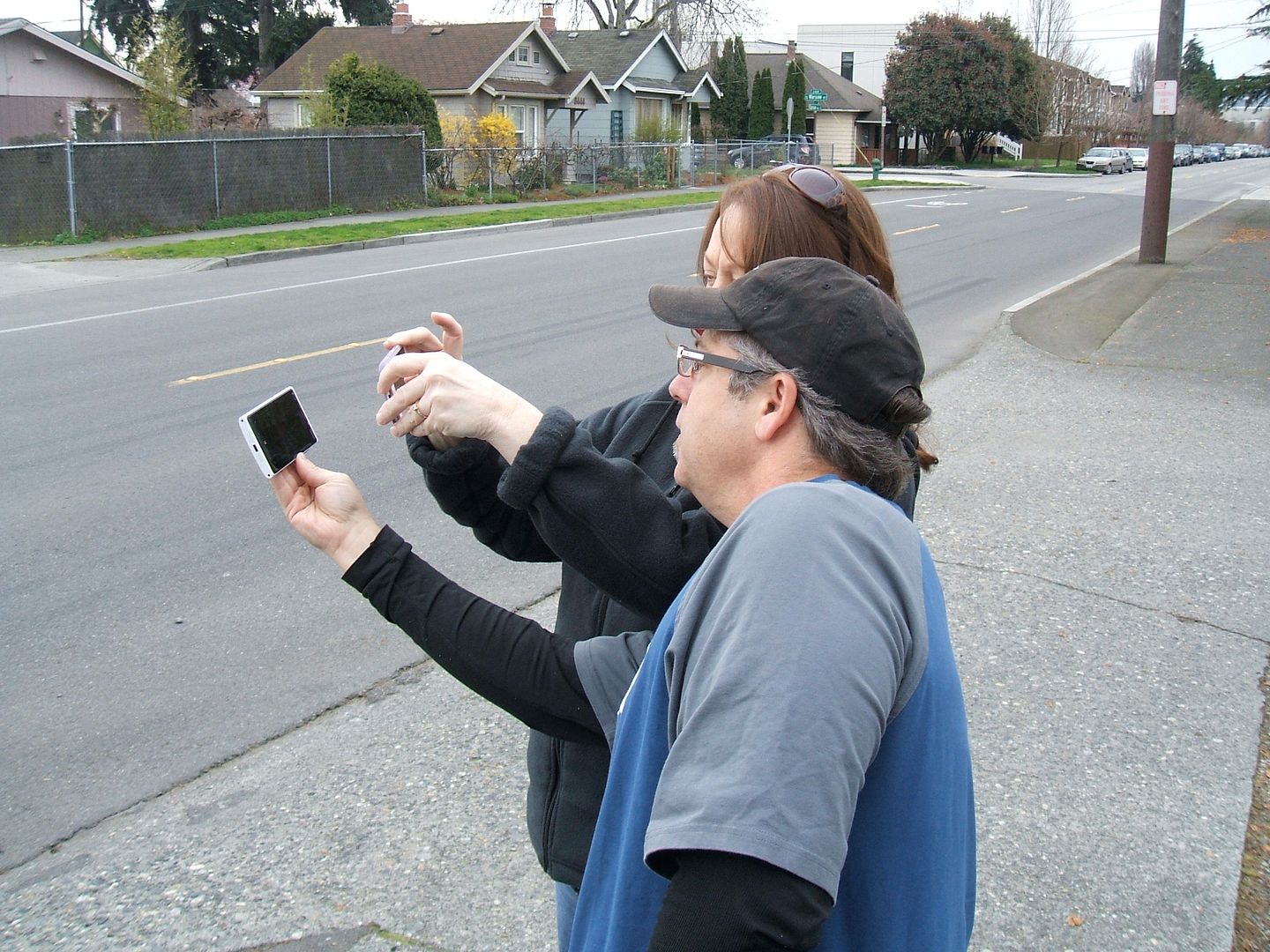 The two smart phone geniuses e-mailing a picture of the Bikini Barista in front of the Bigfoot to each other so the other one could take a picture of the Bigfoot picture being held up in front of the Hat and Boots. Or something like that.
Question about the rules- we understood that the bonus items had to be included in a landmark picture to get bonus credit. In other words, no random pictures of bulldogs or bicyclists would get you bonus points. Was that correct?
Plus- if not a picture by picture score, how about a list of the teams, their overall scores and what prizes they won? We'd (I'd) love to know how we did overall.
Finally, special thanks to Mark and Andy for getting out of bed really early on a Sunday morning to steal back the MINI, let me put big stickers on each side, and being part of Team Just-A-Cooper.
Bruce